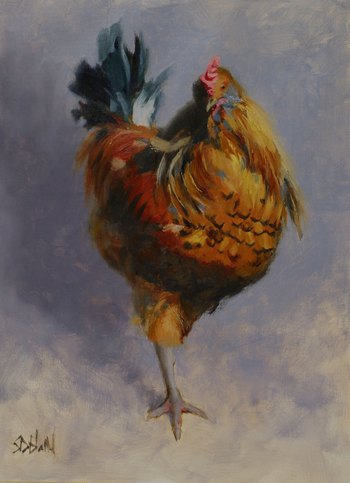 A Step in the Right Direction. 16" x 12" oil on linen panel. 2014
I spent most of February 2014 working on landscape paintings, some of which were more successful than others. For a change of pace I looked through some photos I took last year and found some nice images of a rooster that I'd previously painted from a different angle.
After a month of trying to mix and paint with delicate grays I enjoyed having the opportunity to paint with full-strength colors.
I'm setting this painting aside for the Upperville Stable Tour and I'll try to add another rooster to the portfolio in time for that event.