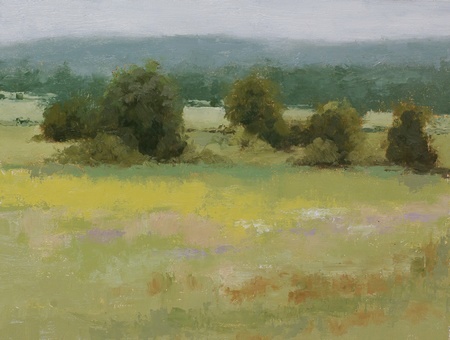 Silverbrook. 8x10, oil on linen panel. 2014.
This was done on location at Silverbrook Farm in Hillsboro, VA. I had a great perch from which to paint this scene, standing under a mature Norwegian Maple on the side of a hill which let me overlook the fields and valley.
Footnote
---
I've recently done away with the comments section. If you have questions or comments, please contact me directly. Links from other blogs are always welcome.