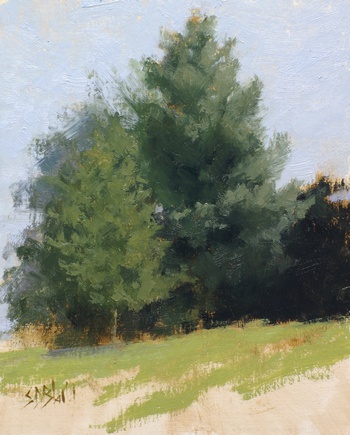 Pines Trees. 10x8 oil on linen panel. 2014.
A small plein air sketch from yesterday's paint out at Silverbrook Farm in Hillsboro, VA. Standing at the bottom of the hill and looking up gave an interesting perspective on the large tree on the right.
Footnote
---
I've recently done away with the comments section. If you have questions or comments, please contact me directly. Links from other blogs are always welcome.