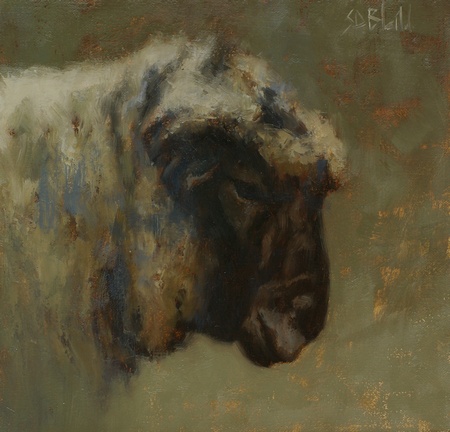 Black Faced Ram Sketch. 8x8, oil on linen. 2014
I painted this small sketch of a black faced ram at Weatherlea Farm in part because I wanted to try a creating something a little darker than usual. I had taken a series of photos in the shadow cast by the large barn and there was only a trace of cool light illuminating the scene. The ram's face was almost devoid of features in the original photo so I made some adjustments to the curve profiles before starting to use the reference photo.
I tried to work the edges as much as possible but I left everything else au premier coup: I find that sheep, like clouds, look better if you don't try and fuss over the details.