North Sky. 6x4, oil on linen. 2015.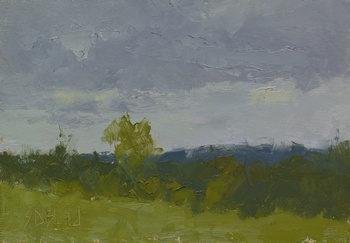 Looking Towards the Catoctin Mountain. 5x7, oil on linen panel. 2015.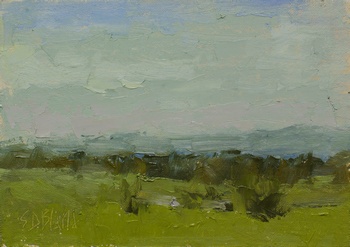 Trappe Farm Sketch. 5x7, oil on linen panel. 2015.
These are a couple of small studies done over the weekend from our back yard and one done on location at Trappe Farm in Upperville, VA. Working on these small canvases is an exercise in painting the light and big shapes, not "things". I like them for their simplicity and as a way to set the mood for something larger.
Footnote
I've recently done away with the comments section. If you have questions or comments, please contact me directly. Links from other blogs are always welcome.