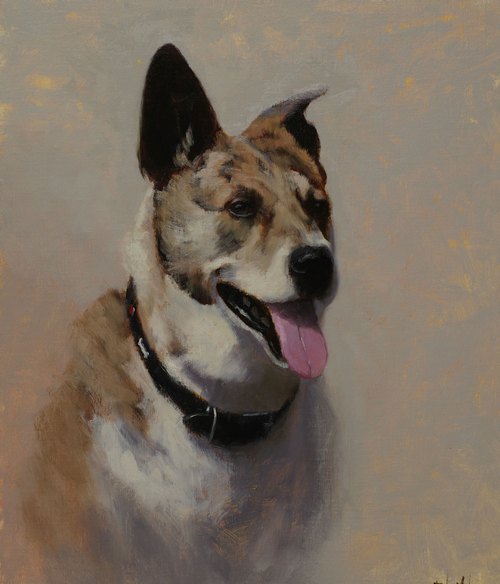 Nikko - repaint. 20" x 16" oil on linen panel. 2014
I painted this portrait of Nikko over the course of two days this week on top of a block in that I had completed two weeks ago.
With the block-in dry and working on a very familiar subject I was able to get the final layer on in a single day, however, paintings sometimes don't look so good after one or two days in the studio. Such was the case with Nikko, so I decided to repaint his head and face to give the painting more life.
I like this much better, although I will probably do a few more tweaks once I've had time to let my eyes rest. The edge of his nose, in particular needs some work.