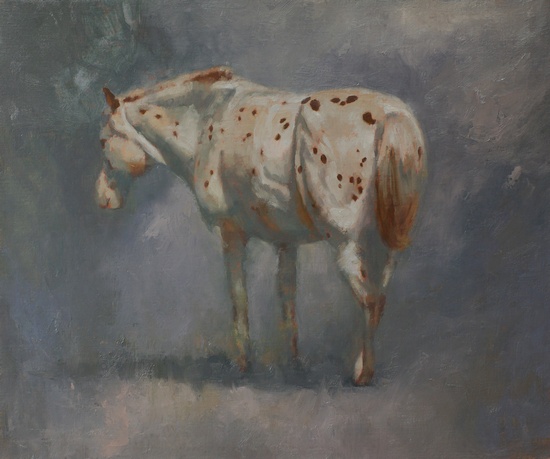 Retired. 20x24, oil on linen. 2015-16
Finally! I managed to finish a painting that has been sitting around in my studio for ages. This was originally posted as a WIP here: http://www.portraitsbysimonbland.com/blog/post/retired-a-horse-at-little-fiddlers-green
I started wok on this last summer. When I left off the horse was basically complete, but was set in an altogether uninspiring background.
For inspiration I went back to one of my older dog portraits and stole some of my own ideas. The solution was to restate the background in order to reinforce the feeling of light - the palette I used was identical to the one I'd originally used to paint the horse.
The painting was so thoroughly dry that, with the addition of a little extra medium, I was able to work straight over the top of it - it only took 8 months to figure out!
Footnote
---
I've recently done away with the comments section. If you have questions or comments, please contact me directly. Links from other blogs are always welcome.