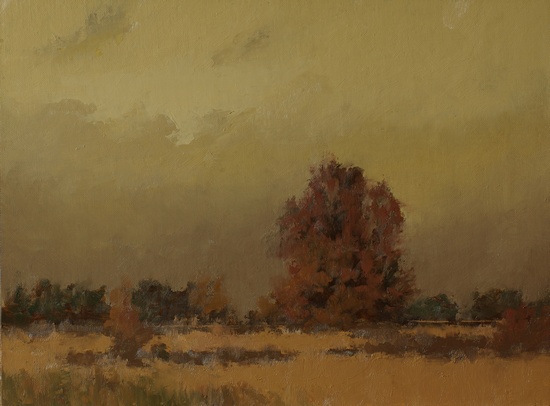 Fractals. 9x12, oil on linen panel. 2017
Painting's a funny business. You spend what feels like forever struggling to create something decent and then you get in the studio on a random day and paint something effortlessly. It doesn't make any sense at all.
In this painting I was trying to create a picture with strong color harmony. To that end I stuck with a limited palette of yellow ochre, burnt sienna and ultramarine blue, with a little alizarin permanent in a few places.
This is one of several new paintings that I will be exhibiting at the Best of the Northwest spring art show at Magnuson Park Hangar 30 in Seattle on 25 and 26 March 2017. I'm excited to be taking part in this large event and I hope to see you there.