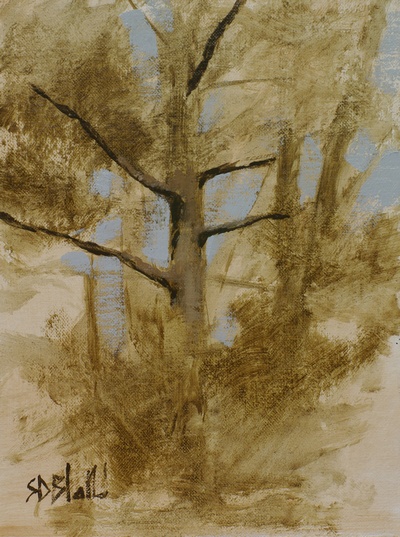 White Pine. 8x6, oil on linen panel. 2014
I painted this small sketch on location at a home on Mt Gilead near Leesburg, VA. I managed to stop the painting at this point largely due to the intervention of another artist who made some nice remarks about the work in progress.
Footnote
---
I've recently done away with the comments section. If you have questions or comments, please contact me directly. Links from other blogs are always welcome.