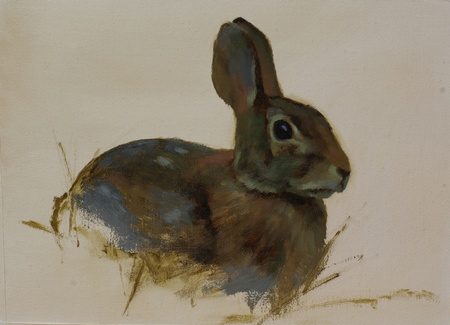 Dandelion. 9x12, oil on linen panel. 2014
To be honest, it is difficult to keep finding a name for rabbit paintings so I've decided that I will just have to rely on my imagination a little more.
I found this rabbit by going for a 2.5 mile walk down some of the unpaved country roads round our neck of the woods armed with my camera and a long lens.
I did the painting in a fairly straightforward way, sketching in the form gesturally with raw umber and separating out the light and dark areas before applying the final layers directly over the top.