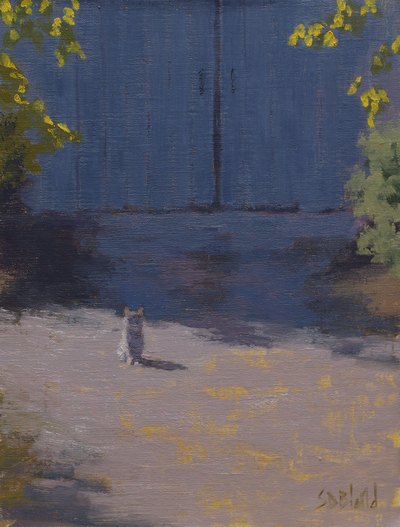 Barn Cat. 12" x 9", oil on linen panel. 2014
I came across this cat at Oakland Green farm while plein air painting in the early fall. She just happened to be sitting in the way when I was taking photos of one of the barns. I played around with the composition slightly, especially the foreground shadows which originally went all the way across the foreground.
It was difficult to stop myself from over painting this scene. It took a lot of effort to walk away, yet I still went back the next day and reworked the barn doors.