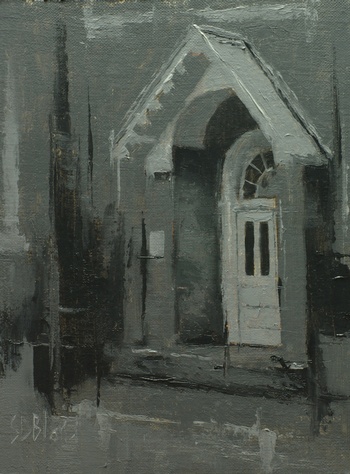 Beans in the Belfry 2. 9x6, oil on linen panel. 2015.
Another small one done between working on commissioned paintings. I painted this scene previously on a scrap of linen, but by not paying attention to the size I ended up with something that was too small to be worth framing.
Footnote
I've recently done away with the comments section. If you have questions or comments, please contact me directly. Links from other blogs are always welcome.