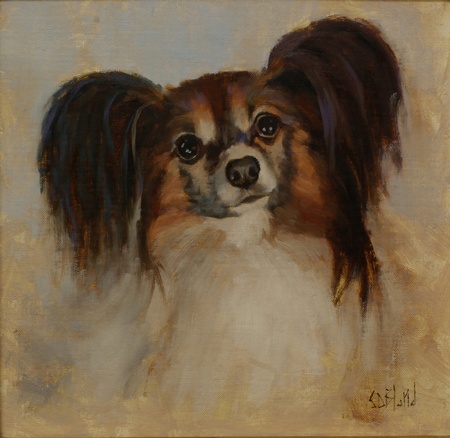 Buddy. 12x12, oil on linen panel. 2015
Started the morning by finishing up this painting of Buddy. It was painted using the customer's own photos as a reference. I tried to paint the whole thing in a loose style and integrate the body into the background as much as possible. The palette is ultramarine blue, burnt umber, burnt sienna and yellow ochre plus a little bit of alizarin crimson used at the end.
Footnote
---
I've recently done away with the comments section. If you have questions or comments, please contact me directly. Links from other blogs are always welcome.