Posts That Discuss Color Palettes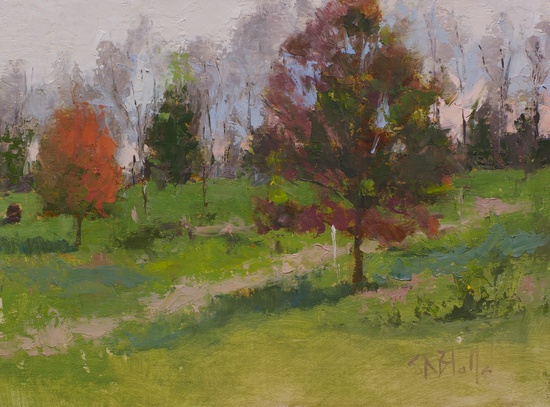 Plein Air With An Experimental Palette
by Simon Bland / Nov 4, 2014
Weatherlea Plein Air. 9x12, oil on linen panel. 2014 A plein air painting done at Weatherlea Farm in Lovettsville, VA. I used a palette consisting of ultramarine blue, alizarin crimson, cadmium orange and cadmium yellow medium, which is an unusual palette for me as the colors are all very stro...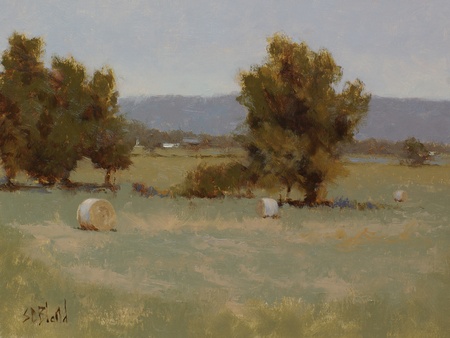 Meadow Grove Farm - A Limited Palette
by Simon Bland / May 5, 2014
Meadow Grove. 11" x 14" oil on linen panel. 2014 I'm gearing up for the first of my summer shows: Upperville Stable Tour, over Memorial Day weekend and the Western Loudoun Artist Studio Tour the third weekend in June. This latest painting is a landscape that I've been contemplating for a coupl...