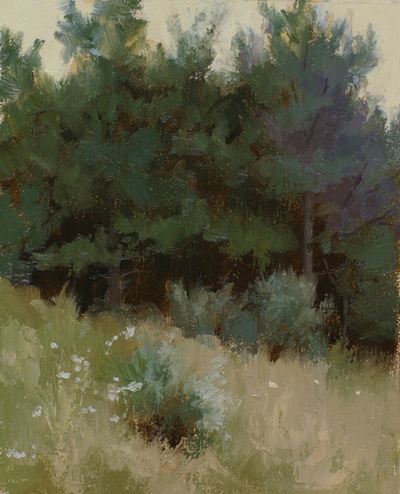 Catoctin View Lane. 10x8 oil on linen panel. 2014.
This is a roadside scene just around the corner from our house, along the back road into our neighborhood. I pass it all the time and thought the look of the dark mass against the light mass would make an interesting sketch. I saved the thickest paint application for the foreground.
Footnote
---
I've recently done away with the comments section. If you have questions or comments, please contact me directly. Links from other blogs are always welcome.