After spending the last seven years in Seattle, my wife and I have finally moved back to the east coast. I am now based in Brookline, a suburb of Boston, MA.
I took a sabbatical while we prepared to move, my first lengthy break from painting in over 20 years. It gave me a chance to focus on downsizing my studio and using up all the canvas prep materials which could not be carried on the truck.
During the move, I took the opportunity to drive cross-country from Seattle to Boston with my dog. That trip was on my lifetime to-do list and a wonderful experience. I especially enjoyed travelling across the upper Midwest and the great plains as they were making the transition from Winter to Spring: I got to drive through the stomping grounds of some of my favorite painters.
For a painter, moving is a more arduous process than it is for someone who does not paint. Adjusting to a new landscape is not difficult, but it takes time to explore and walk the ground. As always, the best parts are often hidden away, or at the end of the less travelled paths and it may take many years to find them all.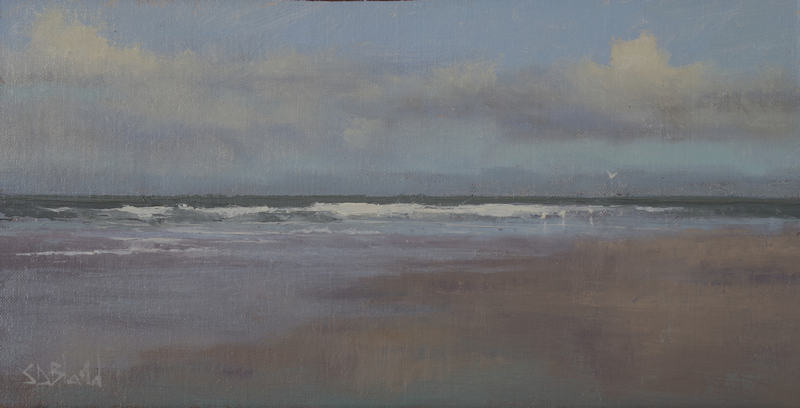 My first painting in Boston: Crane Beach. 6x12, oil on linen panel. 2022.
As for marketing in the New England area, I am looking for shows and events that I can participate in later this year. I am assuming that there will be shows in the fall months (like in Virginia), but if I find anything earlier, I have plenty of inventory ready to go.