Here's the final version of a portrait that I've been working on over the winter.
The painting is based on a photo taken by Smiley's Studio in Fort Worth, Texas, and used with permission. I changed the setting considerably, removing most of the setting and props in order to promote a feeling of light and space. I also made some changes to David's hand (which was originally holding a leash at an awkward angle).
Like most large paintings, it was difficult to get an accurate representation of the image in this photograph - I made it slightly darker than real life in order to preserve the skin tones.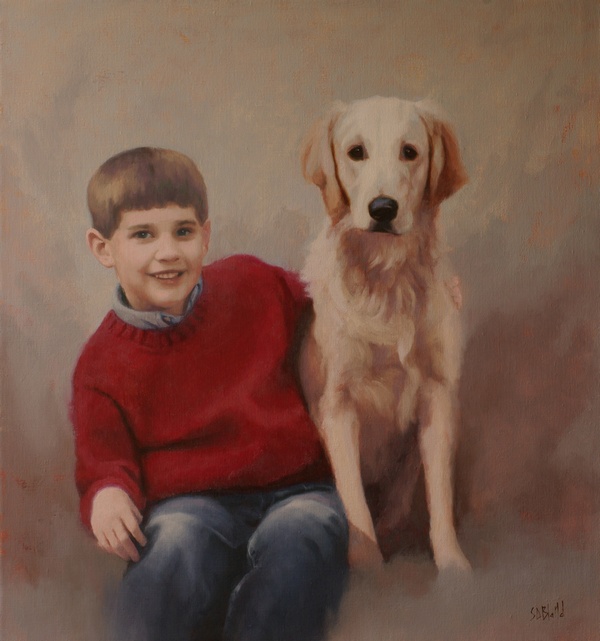 David and Max. 26x24, oil on linen. 2016.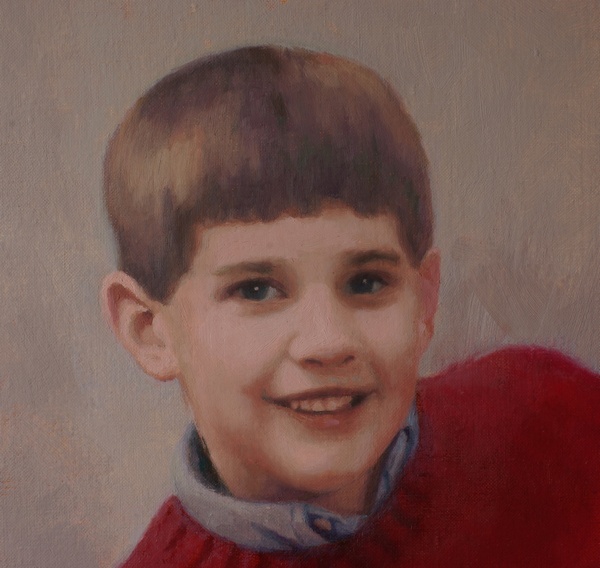 Close Up of David
One of the hardest things about working on a portrait is trying to keep the scale of your brushwork at the same consistent level across the entire canvas. It's really easy to try and paint the face with a small brush and paint everything else with a large brush. When you do that the painting never seems to mesh properly. I repainted David's face three or four times before I got the paint to look right.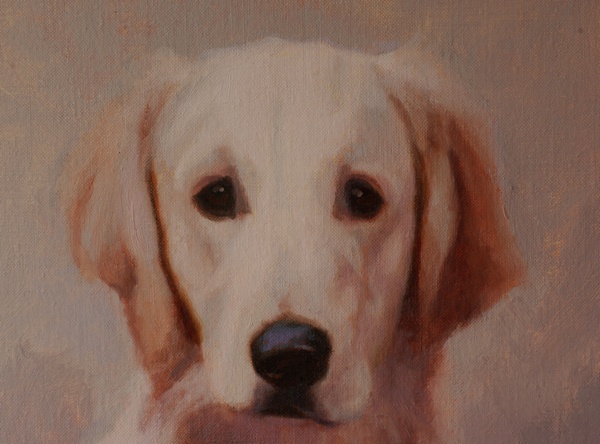 Close Up of Max
Rather than try to paint Max's fur with too much detail, I put all my effort in getting soft edges around his body to convey the feeling of the fur. As Anton Chekov said: "Don't tell me the moon is shining; show me the glint of light on broken glass."