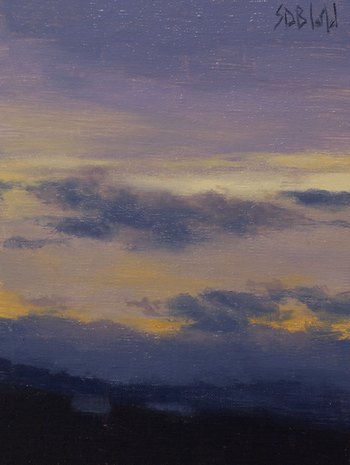 East South East 2. 8" x 6", oil on linen panel. 2014
The evening sky seen from our back yard looking toward the Catoctin mountain. We get some amazing views of the sky in the fall and winter, but I rarely get the chance to paint them.
Footnote
---
I've recently done away with the comments section. If you have questions or comments, please contact me directly. Links from other blogs are always welcome.