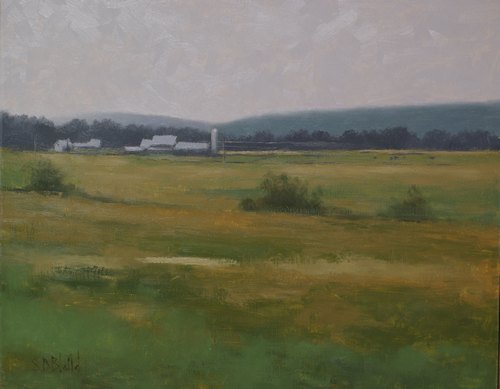 Ebeneezer Farm. 20" x 24" oil on linen. 2012
Another painting destined to be entered into the Fine Art Professionals of Norther Virginia show at Delaplaine Art Center, Frederick, MD in April. I completed this painting about 18 months ago and, while it is one of my favorites, I've only recently found a frame that seems to do it justice. I'm excited to have this one in the show.
Footnote
---
I've recently done away with the comments section. If you have questions or comments, please contact me directly. Links from other blogs are always welcome.