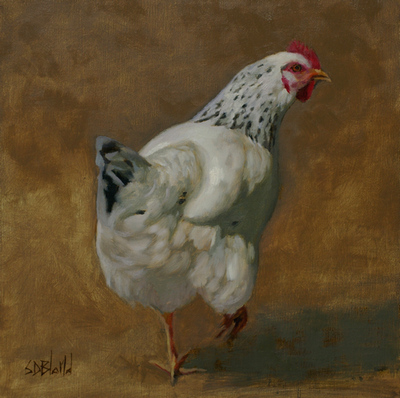 Speckled Chicken. 12"x12". Oil on linen. 2013. For sale at Waterford Fair.
The first weeks of September find me getting prepared for the fall shows and fairs in which I participate every year.
This season I will have my usual display booth at Bluemont Fair (Sep 21, 22) as well as having some work set aside for the Red Barn Art Exhibit at Waterford Fair (Oct 4, 5 6). I will have work available in a range of prices at both fairs.
I am also delighted to have two paintings on display at Berkley Gallery in Warrenton, VA in the Fine Art Professionals of Northern Virginia exhibit (Oct 4 - 15).