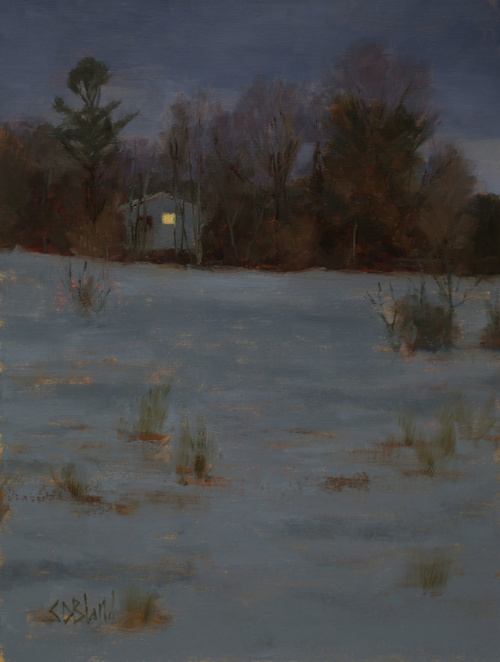 Nocturne, Oil on panel 12 1/2 x 16 3/4
This weekend I will be setting up my display tent in the grounds of Upperville Trinity Church as part of the Upperville Stable Tour. I've been gettng ready for the past couple of days and spent last night getting the remainder of my finished paintings framed and packed ready for transport.
I'm excited that this year I will have a large selection of paintings available for sale and all except one have not previously been shown.
The fair is open 10AM through 5PM, Saturday 25 and Sunday 26th May 2013.