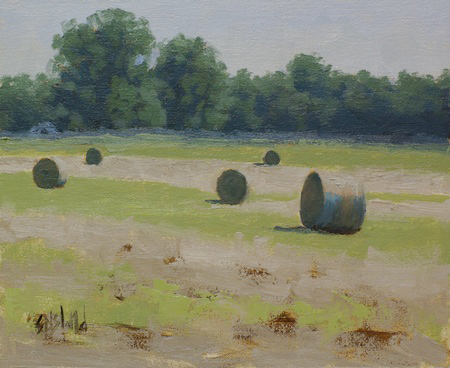 Hay Bales at Dresden Farm. 9x12 oil on linen. 2014.
I don't paint hay bales very often, but I was struck by the abstract pattern of the circles and ellipses that these bales made at Dresden Farm in Middleburg. The lighting was more or less in my face (contre jour), which made the contrasts very strong. To counter that, I pushed the blues in the shadows and lightened them a little bit by scumbling.
Footnote
---
I've recently done away with the comments section. If you have questions or comments, please contact me directly. Links from other blogs are always welcome.