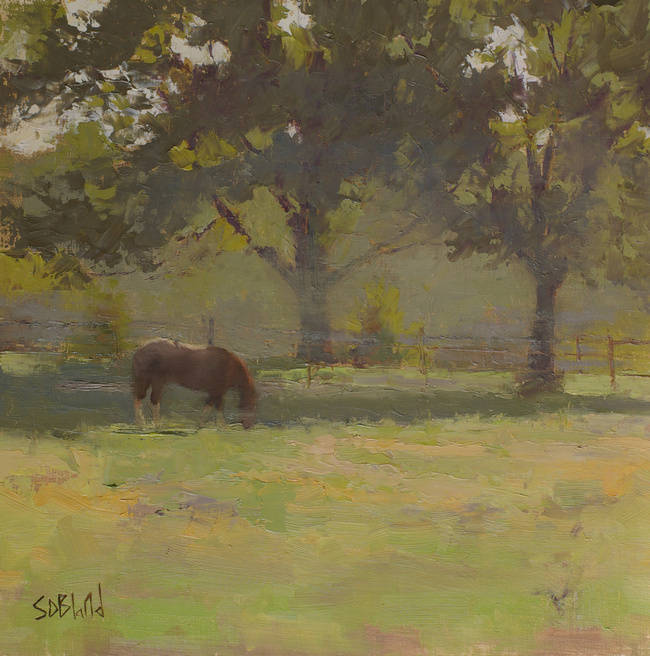 Late Morning. 12x12, oil on linen panel. 2016
I've been working at this painting on-and-off for a couple of months. Needless to say it has been through a few revisions by now, but I think it's finally reached a state where I feel comfortable showing it.
Although this is strictly a studio work, it's based on some photos I took at Ayrshire Farm in Upperville, VA while I was painting in the same spot. I think that once you've painted in a location, it's often easier to communicate the experience of being there in subsequent work.
This will be for sale at my booth at the Magnolia Summerfest in early August.