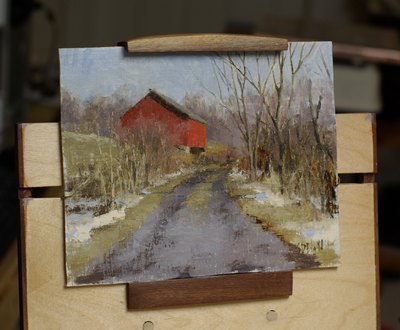 Milltown Road Barn Sketch. 8" x 10" oil on linen panel. 2014
This is a sketch of a barn in Lovettsville on the main road down to Waterford. It's not a location that would be good to paint due to the traffic so I pulled to the side of the road and snapped some photos with my phone one day when there were no other cars around.
I painted it using the new pochade box that I built over the winter. Photos of that to follow at a later date.