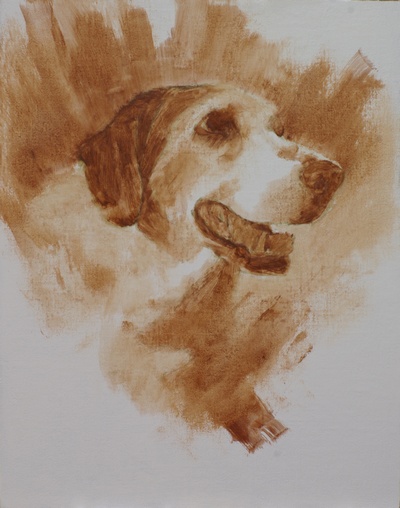 Molly Block In. 14x11, oil on linen. 2015
This morning I did the block-in for the portrait of Molly. I used a mixture of terra rosa and raw umber applied thinly on an un-toned panel.
I will let this dry and then tone the panel before starting the final layers of the painting. I don't usually work in this back-to-front manner, but this morning I realized that the panel on which I intended to work was not toned. Since I prefer to work on a dry ground I decided to work out of order and do the block in first. I don't think it will make any difference to the finished work.
Footnote
---
I've recently done away with the comments section. If you have questions or comments, please contact me directly. Links from other blogs are always welcome.