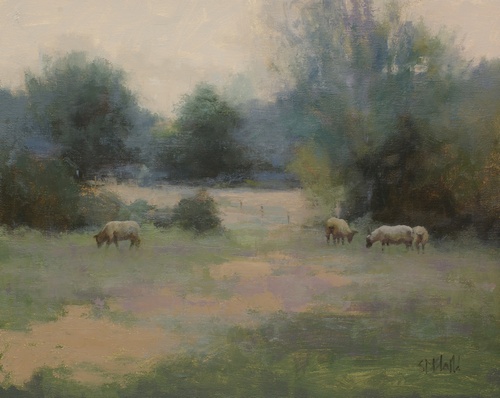 Morning Light. 16x20, oil on linen. 2014.
I started work on this painting two months ago and left it hanging unfinished on my studio wall before revisiting the design and adding the sheep this week. I spent a few hours on the sheep and additional layers of glazing and scumbling to bring it close to completion.
After letting everything dry I put some retouch varnish on the dark areas and decided against doing any more rework.
Footnote
I've recently done away with the comments section. If you have questions or comments, please contact me directly. Links from other blogs are always welcome.