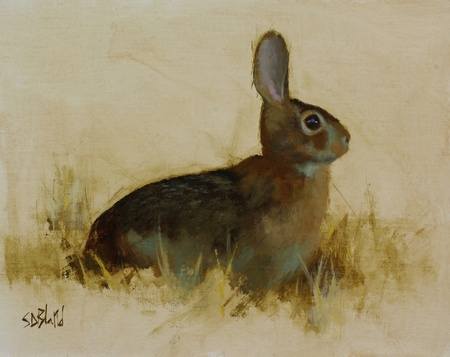 Nimrod. 11x14, oil on linen panel. 2015
It doesn't start to feel like spring until I have a couple of rabbit paintings under my belt. This is one that was hanging around in our garden the other day.
His ears looked like they had been nibbled by his mom when he was a youngster, so I gave them some painterly reconstruction. The other artistic license I took was to leave the background unpainted: it helped to make the rabbit look more three-dimensional and easier to see (in real life rabbits are well camouflaged, even in grass).