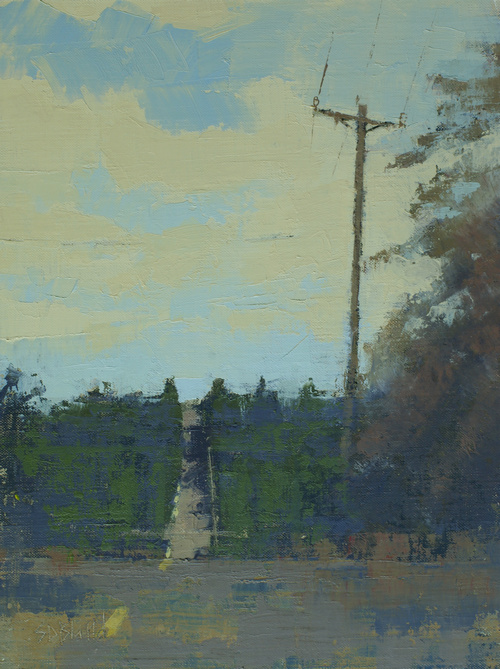 Sunset on McGraw. 12x9, oil and cold wax on linen panel. 2017
It took a couple of tries to work out how to do this street scene. I first started it on a large panel, then scraped it off and started anew on a small panel.
Switching to cold wax medium helped with layering effects. These are easy to see in the foreground and distant trees (did you notice that there's no middle distance in this painting?). Cold wax lets you layer wet-on-wet without picking up too much of the underlying paint.
One of the other things I like about this medium is that it's less slippery than regular oil paint. That lets you try out all sorts of different application techniques. I painted most of this with a plastic spatula and a soft rubber roller.