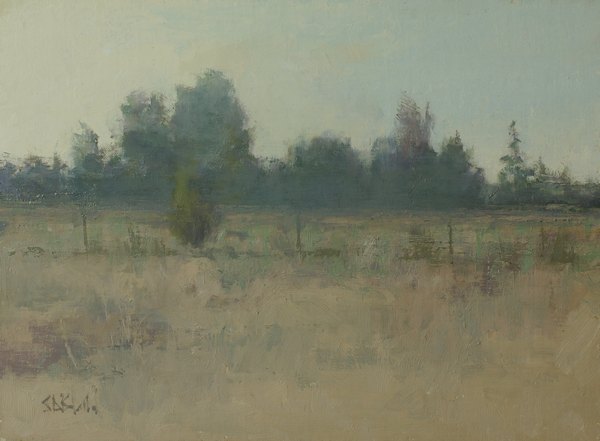 Early Evening on the Cliffs (WIP). 9x12, oil on linen panel. 2016/2017
This painting was started last year when the effects of the summer drought showed in the dry grasses. The original version is here.
I've made a lot of revisions to this work since then. I pushed and pulled the foliage around. I added texture. I pushed the trees into the far distance. Yet the painting always lacked something, and the image failed to coalesce around a single idea.
In this version I moved the center of interest to the left side and away from the center. The fix was trivial, but it was just enough to get the painting on the right path.
I also added a suggestion of a fence line to either side of the center of interest. You may have noticed that I'm very fond of fence posts in landscape paintings. They provide a great sense of scale for very little effort.