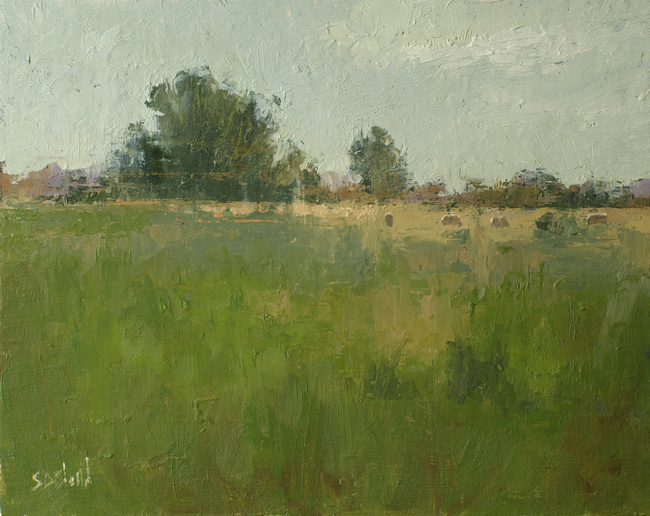 Riverside Fields. 8x10, oil on linen panel. 2016/17
This painting was inspired by a couple of things - a blog post by the artist Anne Kullaf that I'd read some years ago, and the work of Philadelphia artist Mashiul Chowdhury.
I wanted to make the painting about the paint: using thick paint, scraping off and textures. Above all, the idea was to get myself out of my comfort zone.
An old painting served as the support. I sanded and wiped it down then went to work straight on top of the old surface. As well as adding texture, this let me scrape back the new paint in some places. For example, I used it in the trees to suggest branches.
It's easiest to see the effect of this approach in the sky. Usually I render this area with thin paint to make it look light and airy. With thick paint the same space is made to look heavy and sultry.
Even after all that work the painting still felt empty. I added a few sheep in the far distance to give it some life.