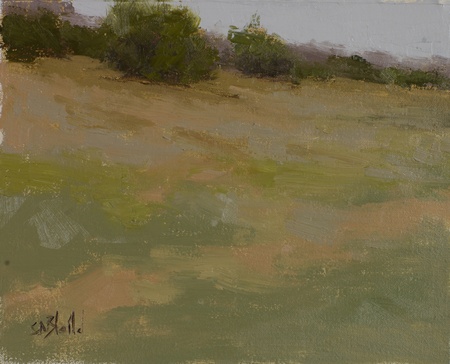 Phillips Farm. 8x10 oil on linen panel. 2014.
Another small painting that I worked on over the weekend. I've been sitting on some photos I took at Waterford for a couple of years now and finally decided to use some of them as the basis for a painting. I pushed the treeline high up in the painting and led the eye in by manipulating temperatures and colors in the foreground and middleground.
One of my goals was to keep the brush work and paint application as loose as possible so I painted directly on top of a burnt umber/yellow ochre imprimatura.
This is one of the scenes that you see when you take the footpath that starts behind the mill and follow it for a quarter mile or so. It feels very remote back there and I'm always on the lookout for bears and angry raccoons.