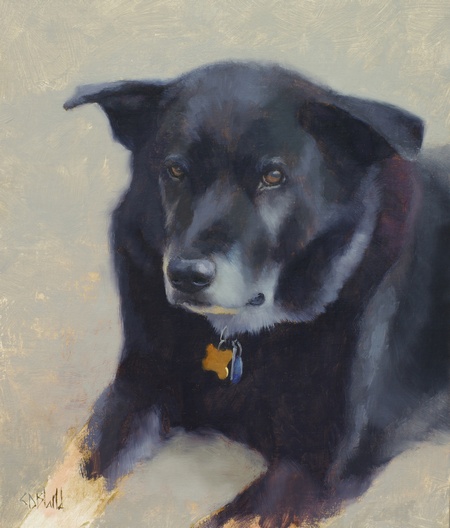 Dylan. 14x11, oil on linen panel. 2014.
I finished working on this commissioned portrait of Dylan today. Like all black dog portraits this was difficult to get right: before starting I changed the curves of each primary color in the original photograph to give me a broader range of hues to use. I also did a full value monochrome block in to help support the darks.
Edit: I added a little more paint to the unpainted foreground areas.
Footnote
---
I've recently done away with the comments section. If you have questions or comments, please contact me directly. Links from other blogs are always welcome.