Product Reviewed: Gamblin FastMatte
Supplier: https://gamblincolors.com/gamblin/
Summary: Ideal for underpainting and suitable for all artists working in oil. Not solvent free.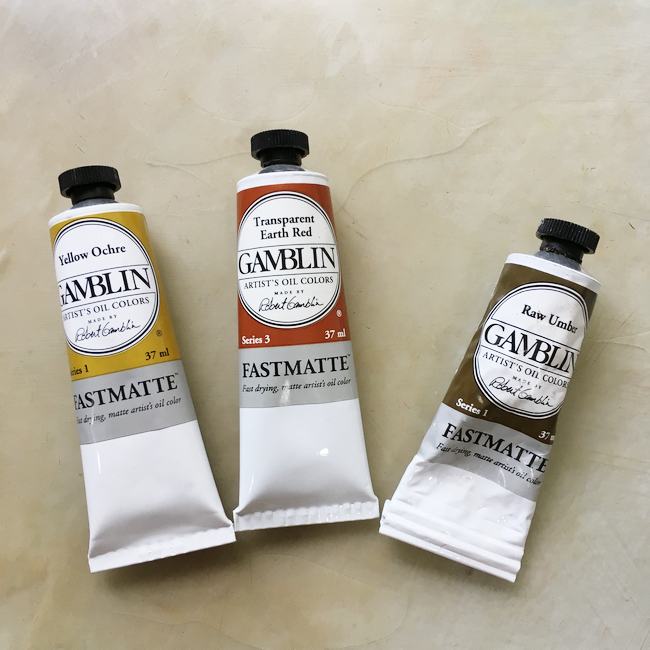 My favorite Gamblin FastMatte colors
I always used to worry about doing something to mess up the subsequent layers of paint when laying out, massing in, or blocking-in on a canvas. Would I make the underpainting too thick, or do something stupid to undermine the whole paint layer?
I've seen work in the process of falling apart at the home of one of my clients. It's not a pretty sight and I wouldn't want it to happen to one of my paintings.
The only product I know that has been specially created to help me avoid these worries is Gamblin FastMatte.
It is a special type of paint that's designed to be used exclusively for underpainting. It lets me paint with oils in way that has been proven to create the most enduring paint layer possible.
Most notably it 1) dries overnight*, 2) sticks to the canvas, and 3) dries to a flat matte finish which the subsequent layers of paint can grab onto.
Texture-wise, it's stiff and a little gritty, rather like a thick gesso. I apply it (thinned with solvent) for laying out and for the first layers that I put on the canvas. Its too thick to apply straight from the tube* and, for best results, should not be mixed with medium.
* this is not true of all colors, the transparent ones are thinner and slower drying.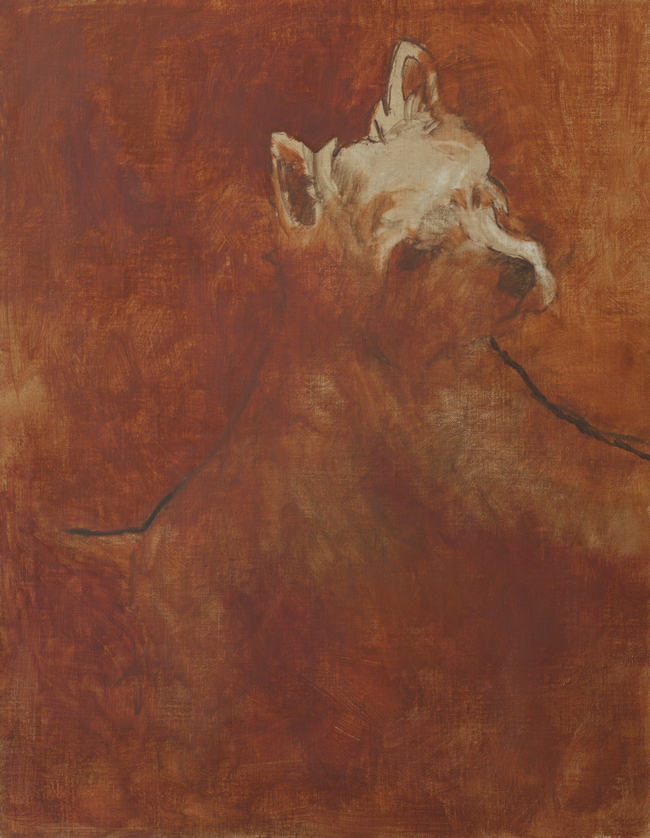 A monochrome underpainting done with Gamblin Fast Matte
There is a fairly wide range of colors available. I stick with raw umber, yellow ochre and transparent red oxide but I sometimes mix them with regular oil paint to get the exact shade that I want.
Unless you work on large paintings, I'd recommend staying with the smaller size 37 ml tubes. Like most alkyd paints, these tend to stiffen after being open for 12 months or so and a large tube is likely to end up going to waste. You'll want to replace them with a fresh tube of paint every so often.
For the most part, I will end up painting over all the areas of FastMatte paint, except where I deliberately let some of the underpainting show through for effect. I don't think you would want to use it for the final layers because it doesn't have the flow of regular oil paint and will always tend to look sketchy (of course, you may prefer the effect that it creates).
I've never encountered an adhesion problem when painting over the top of it, and I've not experienced any sinking-in. Oil paint can be applied in thin layers or thick, with or without medium.
In summary, this has become one of the most important paints in my palette. I strongly recommend it for all oil painters, even for those who like to work alla prima.