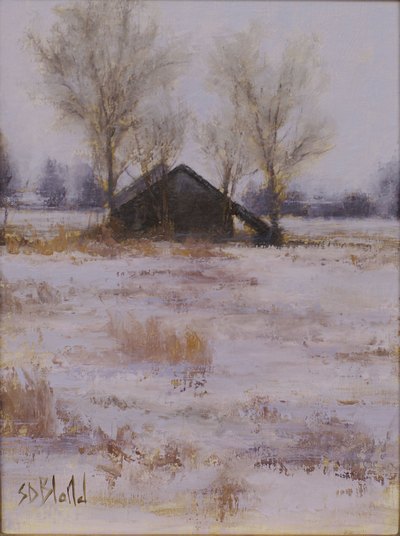 Quarter Branch Road - Winter, 12" x 9". Oil on linen panel. 2014
Finished in early February and just framed. This painting will be entered in to the Fine Art Professionals of Northern Virginia show at the Delaplaine Art Center in Frederick, MD in April.
Footnote
---
I've recently done away with the comments section. If you have questions or comments, please contact me directly. Links from other blogs are always welcome.