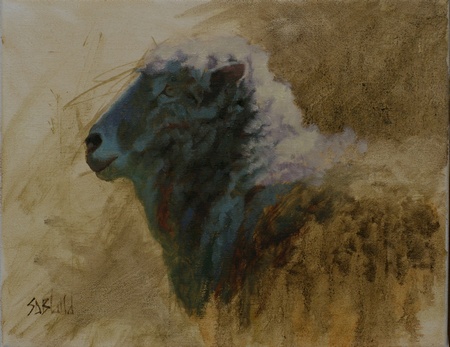 Ram's Head. 11x14, oil on linen. 2014
A new sketch portrait which will be for sale at the Western Loudoun Artist's Studio Tour in June. This ram is one of several I found at Willow Hawk Farm in Lovettsville.
Like the sheep portrait I painted at the end of last year I decided to paint this on the shadow side. This makes the coat easier to handle as the texture can be easily portrayed by manipulation of the shadow/light transition. I originally intended to paint the entire canvas but I stopped after reaching this point as I felt that I'd said all I had to say.