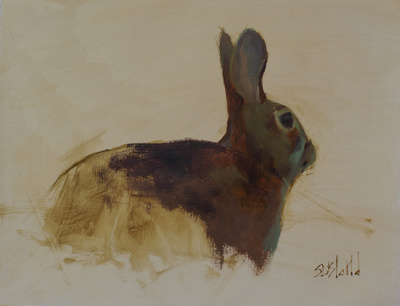 9"x12". Oil on linen, mounted on panel. 2013.
This is the rabbit that ate all the Swiss chard in my garden earlier in the year. I was able to get close enough to him to catch a couple of photos before he took off - with a tummy full of chard, no doubt. I painted this very minimally, and stopped painting once I had all the important elements down.
Footnote
---
I've recently done away with the comments section. If you have questions or comments, please contact me directly. Links from other blogs are always welcome.