I finished my last show of the year in November and, apart from some smaller events, I don't have a big multi-day art fair until April 2019. With the next show being far off I gave myself some time to paint without feeling any pressure.
This post shows some of the paintings that came out of my studio in November-December 2018.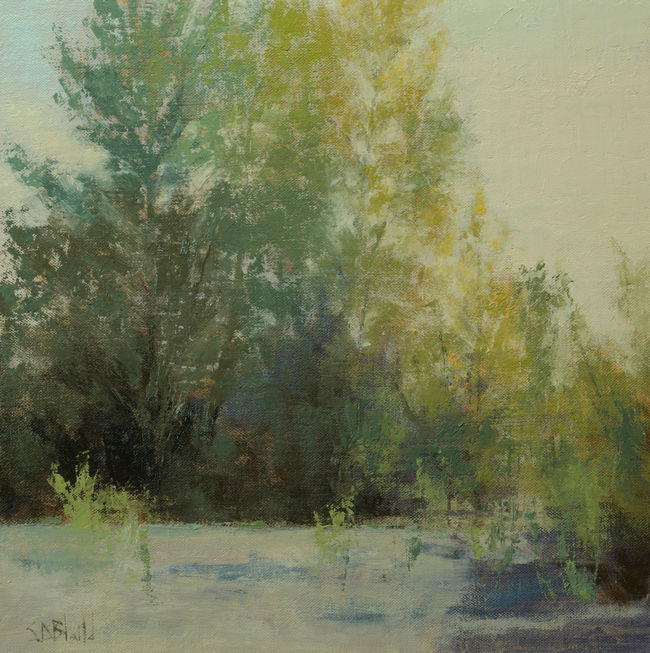 The Edge of Union Bay. 12x12, oil on hemp panel. 2018
Fall trees at Union Bay natural area with a spectrum of light in the upper branches. It's something of a departure from my usual stuff and I loved painting it.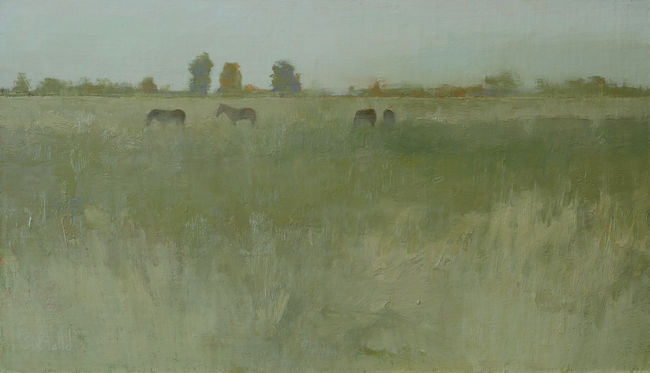 Valley Floor. 9x16, oil on hemp panel. 2018
A view based on the Snohomish Valley. I find this kind of painting rewarding to do as it brings together two of my Interests into a single genre.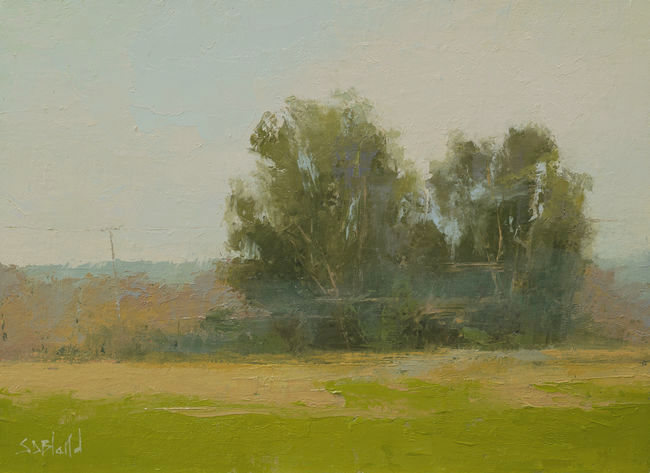 Fields at Montcalm Farm. 9x12, oil on linen panel. 2012–2018
In early December I found an old plein air from 2012 at the bottom of a pile of discarded sketches—one of those pieces that had been caught in the no-man's land somewhere between being not good enough to sell and not bad enough to throw away.
I'd painted the original version during an outing of the Loudoun Sketch Club at Montcalm Farm in Purcellville, VA. I remember being set up at the edge of a peanut field facing southwest with the sun on my left.
For this new attempt I worked directly on top of the old paint layer by keeping the composition roughly the same, although I changed the shape of the main trees. Some thin scumbling was added about a week later.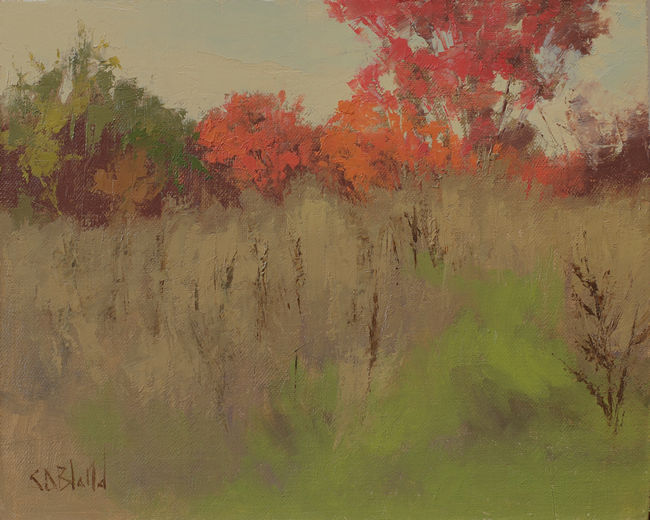 Leaving Yessler Swamp. 8x12, oil on hemp panel. 2018
I was at the horticultural center taking photos and just about to pack it in for the day when these beautiful trees sprung into view.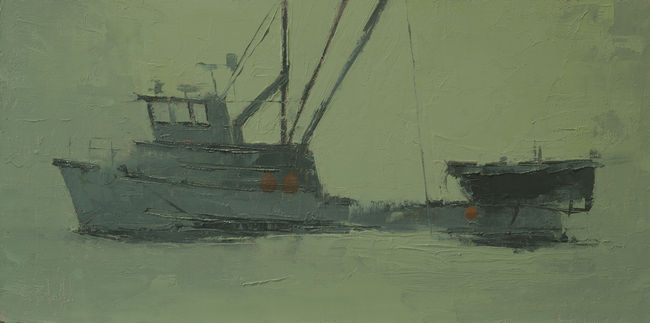 Paragon. 6x12, oil on hemp panel. 2018
One of Seattle's fishing fleet seen against the light out on the sound. I did this from a reference photo taken during my first visit to Seattle. I've lost count of the number of attempts I've made at painting different fishing boats since then—only a handful have made it into public view.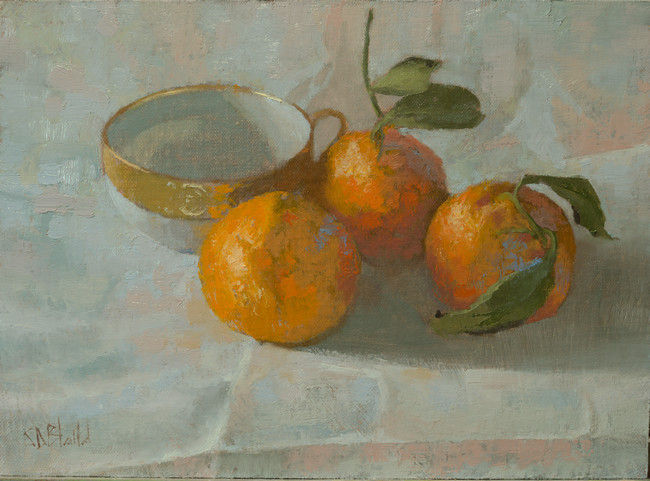 Tea and Mandarins. 9x12, oil on hemp panel. 2018
Finally, this is the first in a new series of still life paintings (some of the more recent ones are covered as works in progress elsewhere on this blog). The tea cup was interesting to paint, needing lots of care in the drawing and close observation to get the effect of the light down.