About 5 1/2 weeks left to Edmonds Art Fair and I'm starting to call it a wrap on getting paintings ready for the show. Just a couple more to go.
This latest batch are the most recent paintings I've finished. It's interesting to look at them side-by-side because they look like they were done by different people.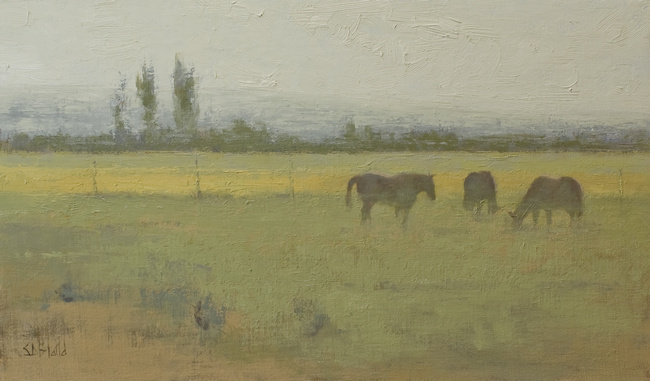 Lenhart Farm. 10x17, oil on linen panel. 2018
This was based on a plein air work I did in 2014. I don't often use on-site sketches this way—I prefer to sell them and move on to something new—but I thought this one had some potential. I made changes to the original: I added an extra horse and altered the background scenery to make it feel more like the Pacific Northwest.
Edit: this painting was reworked after this blog post was first written. The image has been updated.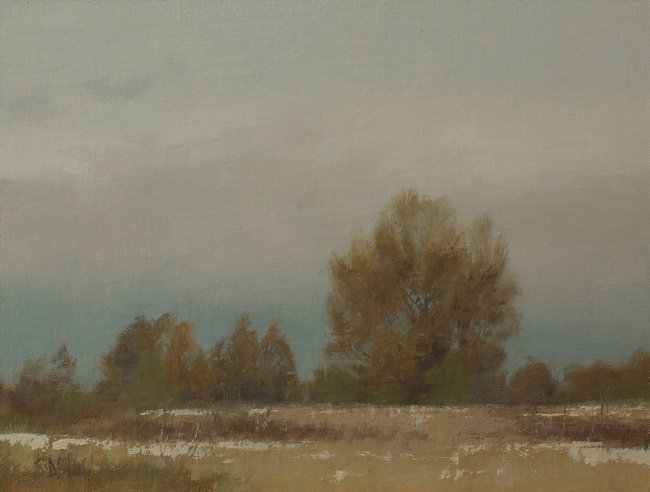 Trees at Discovery Park. 9x12, oil on linen panel. 2018
I've tried painting this scene a few times, with varying degrees of success. I based this particular version on a small 5x7 study.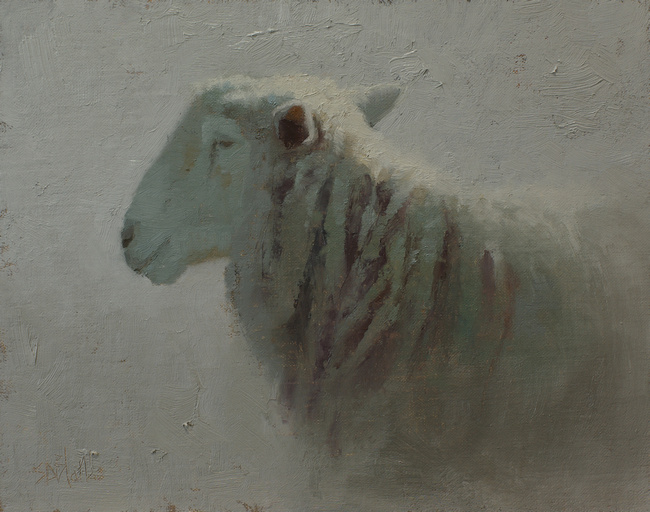 Sheep in Gray Light. 8x10, oil on linen panel. 2018
This is based on reference photos I took while in Virginia. I've painted a sheep portrait every year for the last 8 years or so. It's interesting to look at them side-by-side: you can clearly see the changes in my technique over the same time.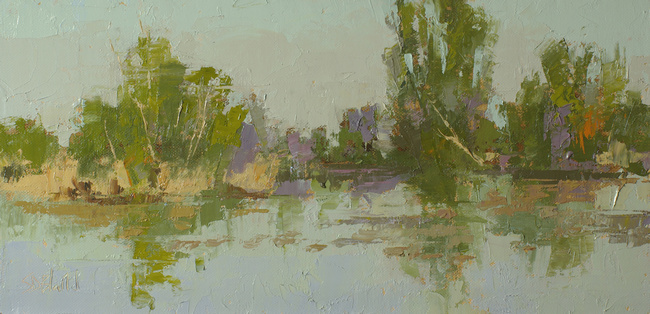 Ponds at the Arboretum (plein air). 6x12, oil on hemp panel. 2018
This painting was done on location at Washington Park Arboretum with the Plein Air Painters of Washington. I think I was the only person in the group who didn't paint the flowering bushes.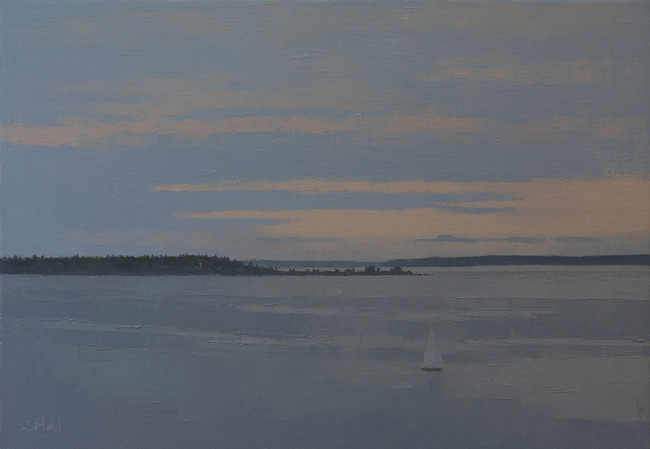 Alki Point. 14x20, oil on hemp canvas. 2018
This final work was done from some photos I took from Magnolia Overlook last summer. Of all the paintings I've done over the last few months, this is the most personal.