When I set up my wares at an art fair I always have plenty of small paintings to choose from. I don't want to be the exhibitor who only shows a few expensive paintings—that's a sure way to come home with no sales. Art fairs work best when there's something for everybody.
The smallest size painting I offer is 5x7 and the next standard size up from there is 8x10. Since there's a fairly big jump in size and price, it's essential to have a product that bridges the gap.
This fall I decided to try out some small square panels for a change.
Although it's not always easy to come up with a design that works in a square format, sometimes it works well. Here are some recent paintings where the square canvas was an obvious choice:
Chapel in Winter. 8x8, oil on hemp panel. 2018.
This painting isn't about sweeping vistas or dramatic skies, it's about a pokey run-down building hiding behind a tree.
I put all the interesting stuff (like the big shapes and contrasts) in the upper half of the panel. The extra height of the square format enabled me to extend the foreground and give the image a nice feeling of depth.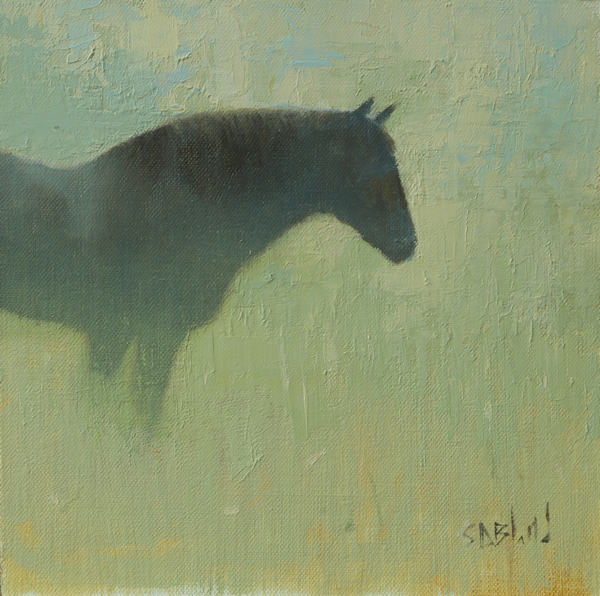 Silhouette. 8x8, oil on hemp panel. 2018.
My reference photograph actually included the whole of the horse's body, but I cropped it down so it would fit on this square panel. The painting underwent several changes since in the months after it was first completed.
The horse has three or four glazes over the original dark paint—they alternately help define the form and integrate with the background.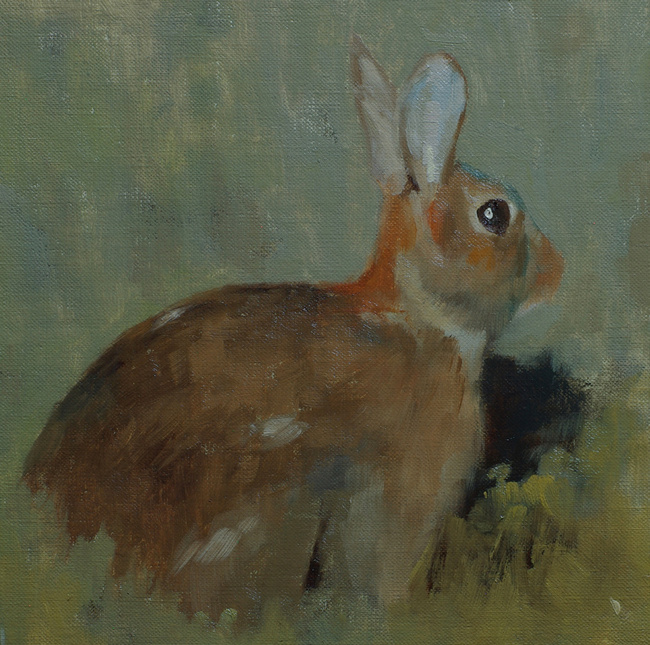 Rabbit. 8x8, oil on linen panel. 2017-2018
This final painting was originally 9x12, but looks much better in the small square format. Animal portraits remain popular with many of my customers, so it's great to be able to these last two at an affordable price.