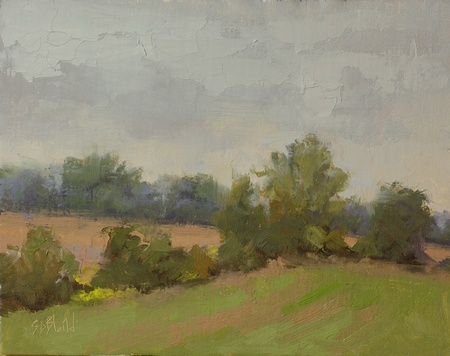 Corner of the Field. 8x10, oil on linen panel. 2015
Today's paint out was a return to Trough Hill Farm in Middleburg, VA. The sky was overcast and dark all morning. Fortunately the rain held off until mid afternoon.
After walking around the property I settled on a corner of one of the back fields as a nice place to spend the morning. I painted to the accompaniment of the sound of walnuts and acorns falling on the metal roof of the house and barns behind me.
The sky was moving in from the west (towards me) and was constantly changing. My painting is a poor attempt at capturing its actual look. Back in the studio I made some small changes to the distant treeline to help increase the feeling of space.