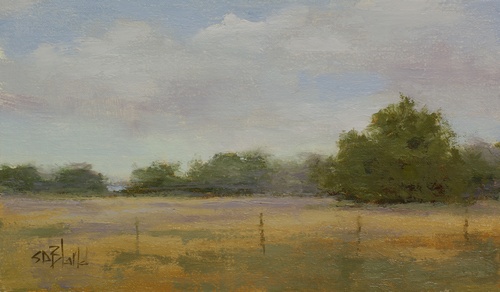 Groveton Farm III. 6x10, oil on linen panel. 2014.
I just finished updating this small painting of the wheat fields at Groveton Farm which I had originally painted at the end of July. I made the foreground a little more interesting and filled in the foliage in the tree where there had originally been a large dark shadow,
Footnote
I've recently done away with the comments section. If you have questions or comments, please contact me directly. Links from other blogs are always welcome.