The early part of fall is always a busy time with new events just around the corner. I try to get ready for these fall shows with a bit of time to spare, but always end up scrambling to get everything finished.
Usually, my main goal during this push is to fill out my inventory with the right mix of paintings. I find it's important to have plenty of small and medium size works because those are always the most popular with my customers. Large paintings are much harder to sell.
As for deciding what to paint, that's complicated. I'd like to claim that all my work is a collected series of paintings that are related in some way (because I think that's how an important artist would do it), but that's not really the way I work.
Instead, I will have several themes running though my work at any one time. A painting will usually fall into one or more of those themes.
To better organize my reference photos I pick through them and put a copy of my favorites into one of 50 or so folders. Each folder represents a different theme, for example "Fall Landscape", "Sheep on A Farm", "Beach at Low Tide", "Abstract Light". When I'm ready to start a painting, I browse through the folders until I find something that takes my fancy. When I think I've exhausted an idea, I just delete it from the working folders and move on to the next.
Each of the new paintings shown below is based on a different theme.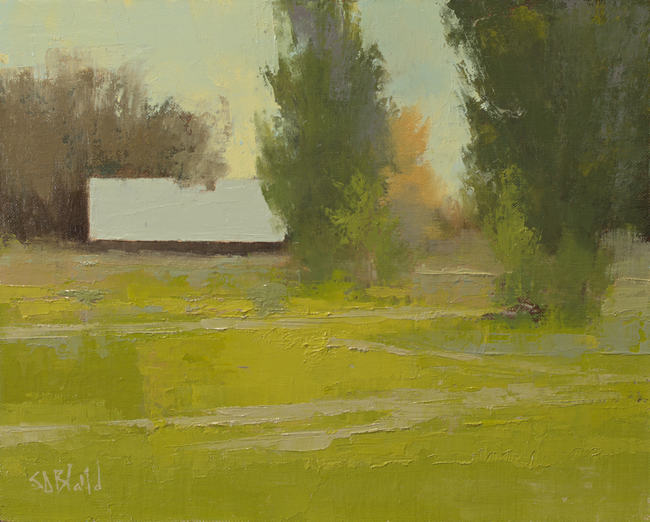 The Den. 8x10, oil on linen panel. 2019.
Although this was inspired by some local scenery, I wanted to make it about one of the places we used to play as children.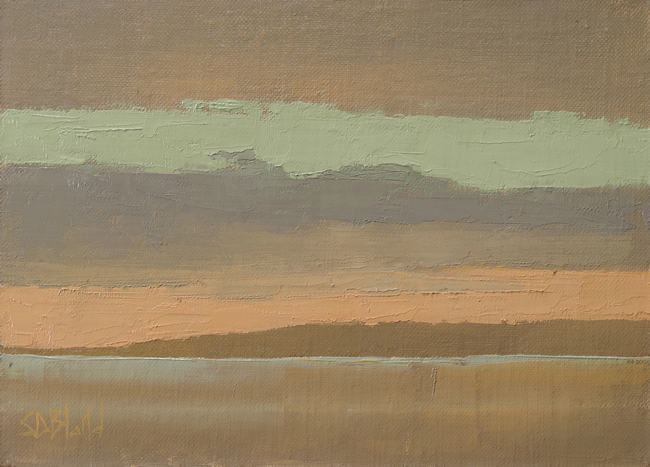 Bainbridge Sunset. 5x7, oil on linen panel. 2019.
Painted after an evening walk on the cliffs in Discovery Park, this painting was more about finding the right warm and cool grays than anything else.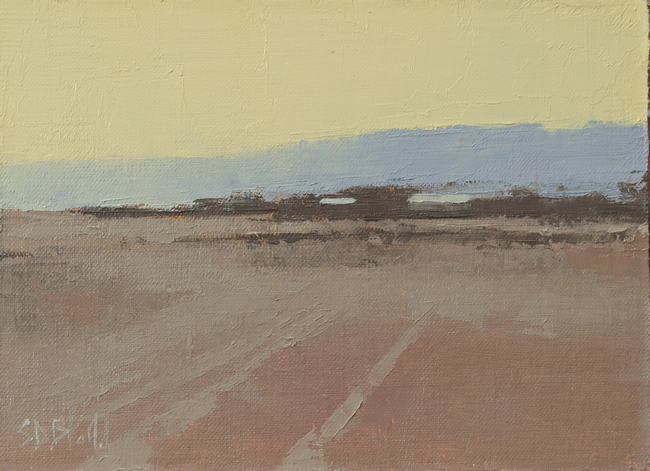 Snohomish Light. 5x7, oil on linen panel. 2019.
The idea for this to take a scene of farmland in the Snohomish Valley and render it in a simple, abstract way with a totally different color scheme.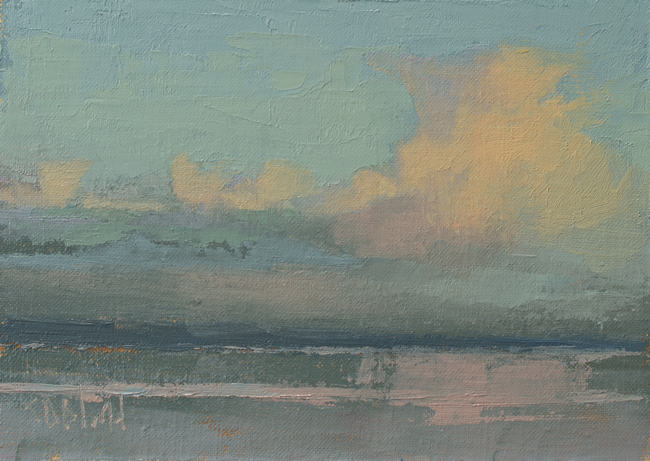 Sunset Clouds Over Elliott Bay. 5x7, oil on linen panel. 2019
When I saw these particular clouds from our front windows, I managed to get some reference photos before the light disappeared. The last rays of the sun turned them from fluffy nebulous things into real three-dimensional objects.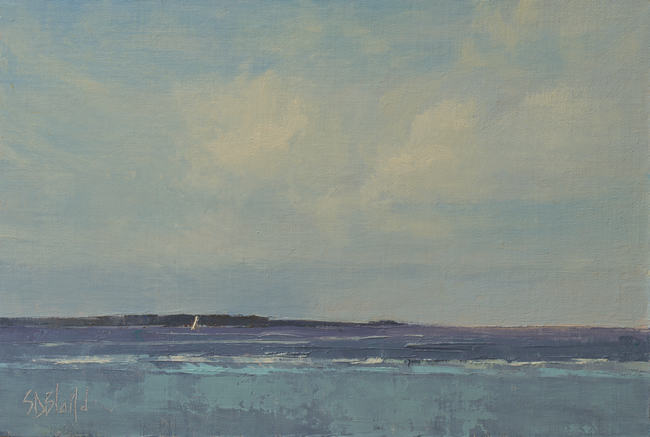 Carkeek Park (plein air). 7x10, oil on linen panel. 2019.
I started this on location on the beach at Carkeek Park. Although the sky was beautiful that day, I struggled to paint it faithfully from life. In the end I let this sit in the studio for a few months before scumbling the clouds directly on top of the original.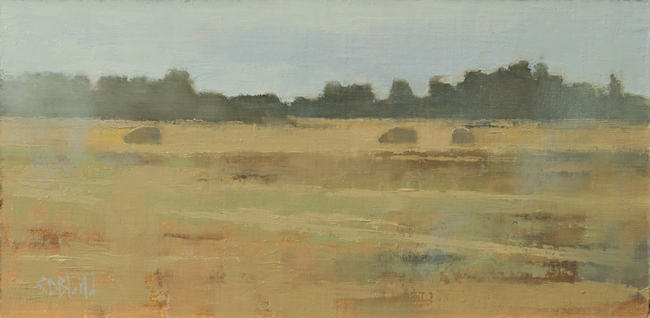 Fall Grasses. 6x12, oil on linen panel. 2019.
I always jump at the chance to add a few sheep to landscape paintings. Here, they were a great way to add a little bit of interest without needing to go overboard.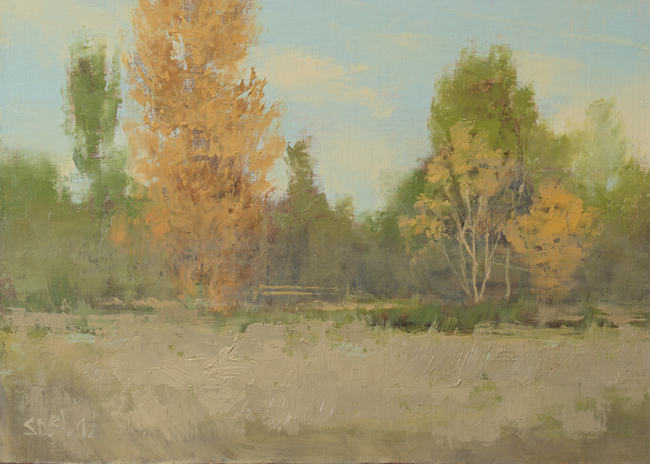 Fall At Union Bay Revisited. 9x12, oil on linen panel. 2019.
Another painting of fall at Union Bay, but I think this might be the last one for a while. Although the place is beautiful, it's difficult to tease out the small differences between the different areas of the park: after a while, the paintings all start to feel the same.