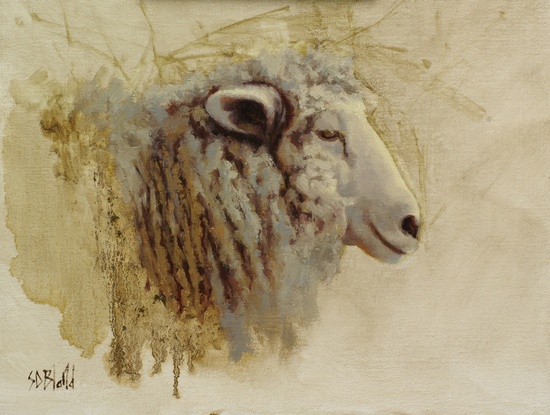 Sheep IV. 11x14, oil on linen panel. 2014
I painted this sketch as a candidate for the mailer that will be used for Loudoun Sketch Club's fall show. I may yet do a little more painting on it.
Footnote
---
I've recently done away with the comments section. If you have questions or comments, please contact me directly. Links from other blogs are always welcome.