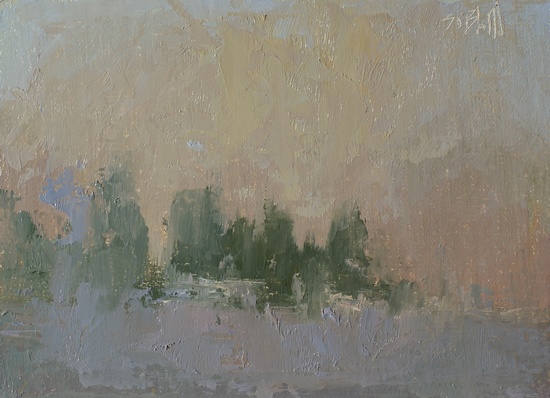 Bainbridge Point. 5x7, oil on linen panel. 2016
This one took a lot of experimentation. I had to keep painting and destroying the forms over and over again until I got what I was looking for. I've always been very careful about mixing my paint and keeping everything super tidy, so it's a big change to put all that discipline to one side and be willing to risk a muddy mess.
Footnote
---
I've recently done away with the comments section. If you have questions or comments, please contact me directly. Links from other blogs are always welcome.