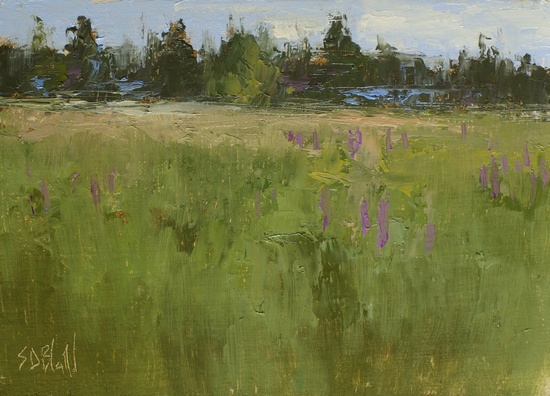 Lupin Meadow. 5x7, oil on linen panel. 2016
I walked past this meadow yesterday and made a few notan sketches. In the studio this morning I worked up a sketch on a scraped down panel.
Footnote
---
I've recently done away with the comments section. If you have questions or comments, please contact me directly. Links from other blogs are always welcome.