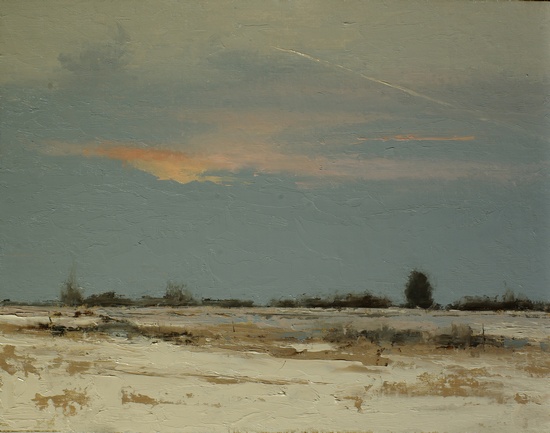 Winter Dawn. 11x14, oil on linen panel. 2016
As the title of this post suggests, I've started to use some of the sketches I have on hand to create bigger paintings.
In this case I went from a 5x7 sketch to an 11x14 painting, which felt like a comfortable step. As the painting scaled up, some of the areas that had little detail in the sketch started to look too bare. This was a problem mainly in the foreground so it was fairly easy to add some extra texture to give more interest.
I mixed far too much paint, and had enough left over after finishing that was able to use it to create another small painting. I used one of my plein air sketches as the starting point and painted it in a winter setting.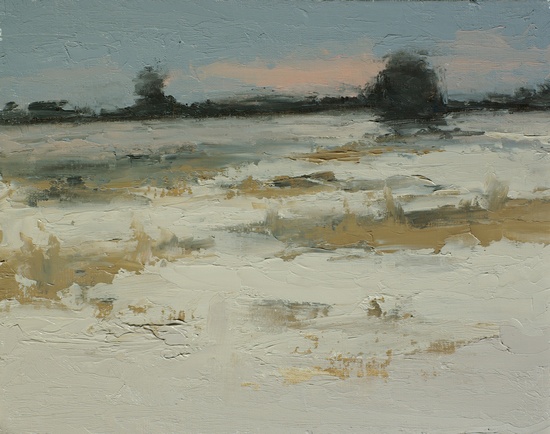 Winter Fields. 9x12, oil on linen panel. 2016.