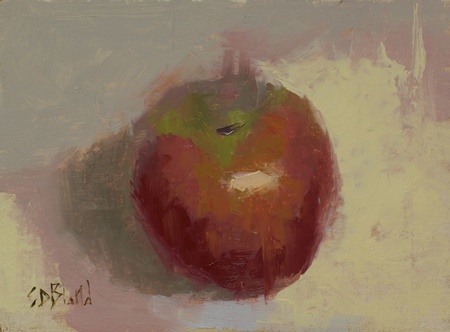 Apple Still Life. 6x8, oil on linen. 2015
I painted this apple from life in the studio just to play around with using abstraction to break up the form. In the end, I wasn't successful in pushing this as far as I wanted (it is hard to let go) but I thought the final result was a break from my usual work.
Footnote
---
I've recently done away with the comments section. If you have questions or comments, please contact me directly. Links from other blogs are always welcome.