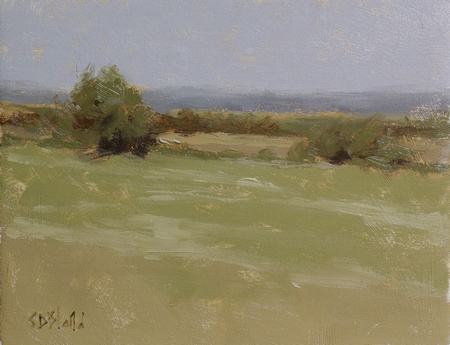 Innisfree Sketching: 8x10 oil on linen. 2014
For the past 6 weeks I've been getting in the studio every day at 6AM. I have 20 paintings ready to go for the WLAST studio tour and one delivered to Cooley Gallery in Leesburg, VA.
With some inventory ready for the tour, this morning I felt I could afford to be a little looser and more creative. I based the sketch above on some of the scenery at Innisfree Farm in Marshall, VA. I played around with the landscape to make it more open and interesting.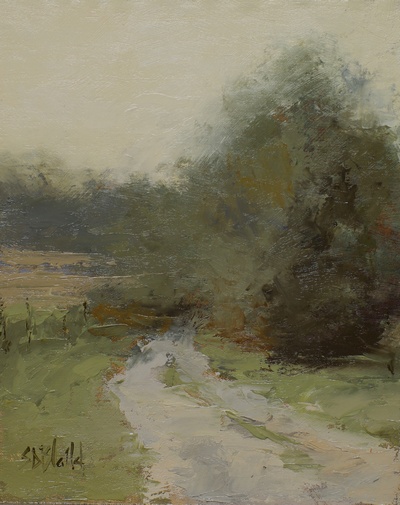 Yellow Wood Farm Road. 10x8 oil on linen panel. 2014
This sketch is a repaint of one I did earlier that I didn't think was quite up to scratch. I painted over the top of the existing, dry painting by smearing on thick gobs of paint with a palette knife. I didn't pay any attention to the detail, just tried to get down the big masses and the most important edges.