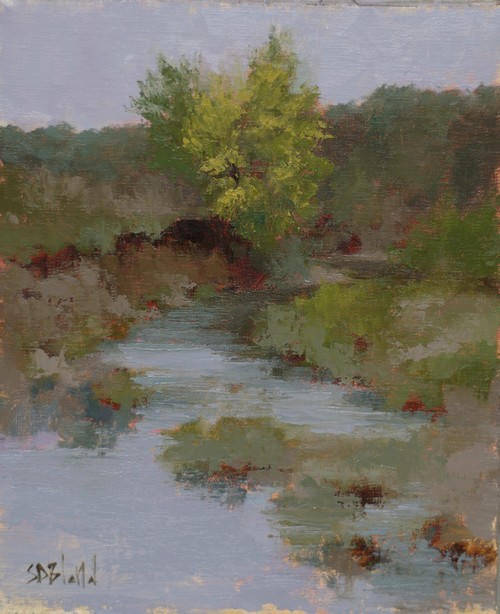 The Day After the Fair, 8"x10" oil on linen mounted on board. 2013
A painting of Catoctin Creek at the Phillips Farm endowment at Waterford. I painted this from a plein air study that I had done earlier in the summer together with some reference photos that I took the day after the Waterford Fair when everything was looked less green. What drew me to the scene was the steep bank and the meandering stream disappearing in the distance.
While the title refers to the day on which the painting is set, it's also a tribute to Pierre Bensusan whose music I was listening to while I was painting it.