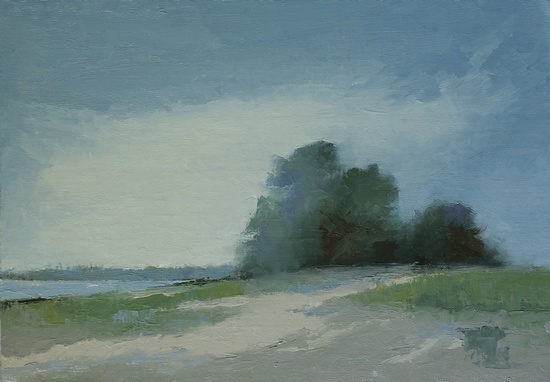 The Dunes. 9x12, oil on linen panel. 2016.
This is a painting done from two studies: a plein air sketch done at the beach; and a small sketch that I did in the studio. I tried to bring my favorite parts together in a single work.
This is another that I'll have for sale at Magnolia Summerfest in early August.