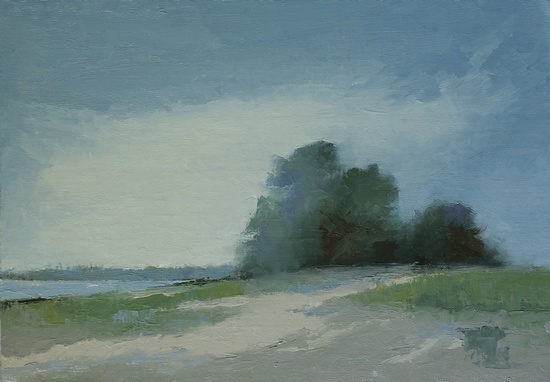 The Dunes. 9x12, oil on linen panel. 2016.
This is a painting done from two studies: a plein air sketch done at the beach; and a small sketch that I did in the studio. I tried to bring my favorite parts together in a single work.
This is another that I'll have for sale at Magnolia Summerfest in early August.
Footnote
I've recently done away with the comments section. If you have questions or comments, please contact me directly. Links from other blogs are always welcome.